We are Wilson Architectural Building Designs, specialising in architecture and building consultancy, with your best interests at heart. Coming from a construction background we can help you every step of the way, making your property dreams into a reality through clever planning and thoughtful design.
We have an excellent reputation and people know our name – in and outside of the industry. Due to our extensive experience, we have a broad network of contacts, including excellent relationships with Council planning departments. This combined with our expert knowledge of the building process allows us to provide a top-level service, from concept to completion.
WE CAN SUPPORT YOU THROUGHOUT YOUR BUILDING PROJECT
Our support can go way beyond just drawing up the plans. Our experience and skills allow us to support you throughout the project. We can:
Create designs based on your needs
Get design approval from you
Apply for planning consent on your behalf
Set up third-party services
Help you find the right contractors
Complete site visits to check the project is on track
Act as your eyes and ears throughout
Our clients find our services reassuring. Many don't know the construction or design industries and appreciate having the help and support of Wilson Architectural Building Designs.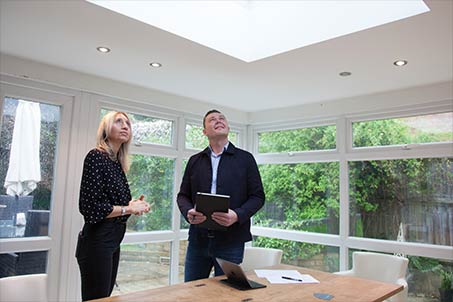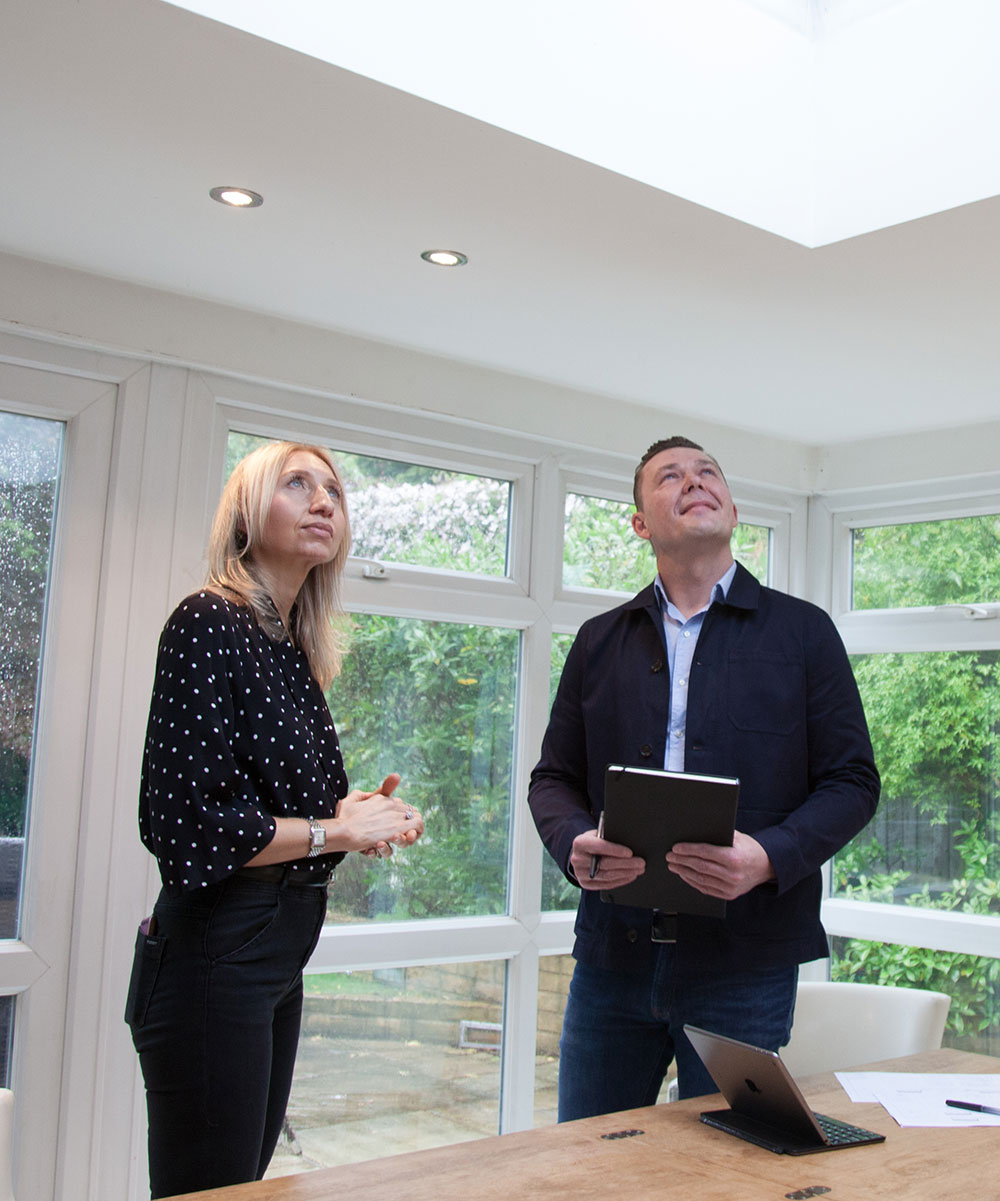 GOING ABOVE AND BEYOND
When you are seeking a contractor, we can help you find the right people for the job. We provide what's called a builder's questionnaire ahead of tender, which is a part of the CDM regulations. It promotes good communication between both parties and tests the attitude of your contractor, so everyone is on the same page from the outset.
This is just one example of the ways in which we go above and beyond for our clients. We are committed to helping you throughout your project, making sure it runs as smoothly as possible.
FINDING THE RIGHT CONTRACTORS – THE REASSURANCE OF HAVING A HELPING HAND
Choosing a contractor – where to start? Most people only make major changes to their property once or twice in their lifetime, meaning it's not something that's part of their everyday experience. We understand this, and we're here to lend a helping hand, reassuring you that you are making the right decision for you and your home.
Sometimes you're not 100% sure what the right decision will look like. And we fully understand that too – you're making big decisions about your property and your future. To help, we can:
Make recommendations based on our expert opinion
Provide as many drawings as you need
Review estimates, we advise you to get at least three quotations
Provide you with the builder's questionnaire for contractors to complete
Talk to the team at Wilson Architectural Building Designs. We're here to help and advise you on all aspects of architectural design and all parts of your project. Call 0208 306 5110 or email .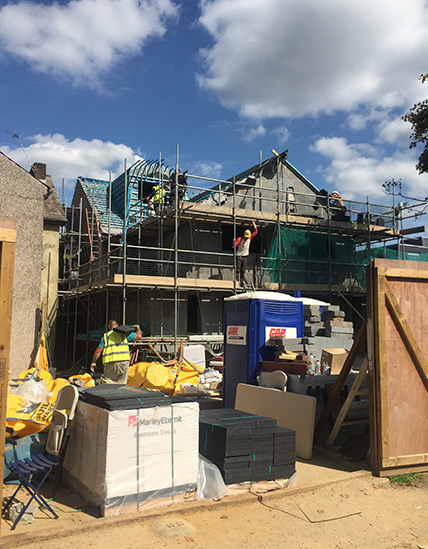 No matter what type or size of project you are planning, we have the expertise to support you throughout the process.

SINGLE-STOREY EXTENSIONS
We can help you plan and build single-storey extensions on the side or rear of your property, or wraparound extensions that will give you plenty of extra space. We'll make recommendations to ensure your extension meets your needs in full. If you have any permitted development rights we can advise you further on these, or we can help with a householder planning application or larger home extension application.

DOUBLE-STOREY EXTENSIONS
Our team can design your double-storey home extension and guide you through the planning process. This becomes increasingly more complex the higher you go, with more regulations regarding neighbours' properties, privacy, amenities and overshadowing. There will usually be alterations to the roof as well, such as creating gable ends. We will ensure your application goes through the right people and we will deal with it on your behalf.

LOFT CONVERSIONS
Most loft conversions can be carried out under permitted development rights, meaning that you won't need planning consent first – as long as the house falls within certain height and size specifications. There are various styles of conversion carried out in the UK including dormer, L-shaped dormer, mansard and hip to gable. We can advise you on the type that will work best for you and get your plans drawn up.

KITCHENS
Many people we meet want to extend their current kitchen, opening up the space and making it the heart of the home. With the increasing popularity of open-plan living we can help you design a space that is going to enhance your home and give you a better way of life. We can draw up new kitchen plans to help you visualise how your room will look and ensure you are making the best use of your space.

GARAGE CONVERSIONS
With space at a premium in modern homes the garage is a perfect option for extending your space and increasing its footprint. Garages are pre-existing buildings, so you can often convert them into a dwelling under permitted development rights. It will need to conform to certain building regulations once it becomes a habitable space and we will create plans that are 100% compliant, giving you more living space.

DEVELOPERS
We are leading architectural designers and have many industry contacts. We regularly work with other professionals, offering them the assurance and service they need, allowing them to provide an equally good service to their own clients. When you want to change and develop a property, we can advise you on what is possible and draw up designs – and maybe give you some ideas you hadn't yet considered.

HOME INTERIOR DESIGN
We work with interior designers to help you bring your room to life. Everything will be presented to you as part of a mood board that includes information about the colour scheme, fabrics, and flooring, as well as scaled computer drawings to help you visualise the layout and proportion of the room. We also provide elevation drawings to help you get a feel for what the room will look like; this is particularly helpful for designs involving built-in pieces.

3D VISUALS
We can produce beautiful, accurate, and engaging still 3D CGI rendered images for developers, architects, branding agencies, interior designers, product designers and artists. Our team will work with you to bring your project to life so that you can share your designs with the world.

HEALTH AND SAFETY CDM CO-ORDINATOR
We'll make sure that your project is managed properly, ensuring the health and safety of all who might be affected by the work, including members of the public. We'll maintain clear communication between all the parties involved in construction and will ensure that all the appropriate health and safety measures are kept in place at all times, giving you peace of mind that your project will proceed in a timely and risk-free fashion.

PARTY WALL AGREEMENTS
We can help you set up party wall agreements with your neighbours prior to starting work on your property. The Party Wall etc. Act 1996 is designed to prevent disputes between neighbours regarding party walls, boundary walls and excavations near neighbouring buildings. If you're planning to start work that is covered by the Act you must follow the procedures within it to give adjoining owners advance notice of your intentions.

BUILDER RECOMMENDATIONS
We can recommend reputable building contractors who can quote for and build your home improvement project. All recommendations are of fully qualified and well-established companies that have been vetted by our team to ensure they are reliable, professional and provide high-quality work. We make sure that any potential contractor that we have in mind is the right fit for your project and won't let you down.