As architectural designers it is our job to push the boundaries of your property, making sure we can craft a design that will meet your needs 100%. We work on various types of projects, always striving to find a solution that will work for you and your family, improving your quality of life on a day-to-day basis.
We will make suggestions that you might not have thought of or that you might not even know are possibilities: Have you thought about moving that wall there to open up a space? Did you know that having a central supporting structure could give you an open-plan feel at a much lower cost? We will find ways to you give you the property you want, at a price you can afford. Our director has over 25 years' experience in the construction industry so we have the knowledge and the vision to help you.
Is there anything you want to ask us? Our architectural team are on hand to answer all your questions. Call 0208 306 5110 (Bexley), 0208 468 1018 (Bromley) or email .
HERE FOR YOU THROUGH EVERY STAGE OF YOUR DESIGN AND BUILD
We do more than create initial drawings – we've got your back throughout your project. We're here to offer ideas, advice and support from the first consultation right through to completion.
We offer a number of core services, broken down into three stages to make the process as simple for you as possible.
STAGE ONE: DESIGN AND PLANNING APPROVAL
This is where your project begins.
We will cover these steps during the design and planning approval stage:

DESIGN CONSULTATION
We visit you in your home so we can assess the site and offer you personalised advice. We take the time to listen in full, understanding what you want and why you want it so we can offer tailored solutions. This is where our 25 years of experience come in – we can advise you on all possibilities and make sure you will get the most out of your chosen home improvements.

ARCHITECTURAL DRAWINGS
We draw up your designs and turn them into architectural plans. You receive your drawings within one to two weeks of us carrying out an on-site survey and design consultation. You can request as many variations as you need.

PLANNING APPLICATIONS
Once you are happy with your plans, it's time to consider planning consent. We will submit your planning application for approval on your behalf, and the process usually takes around 12 weeks. Having worked with local authorities for many years, we can take care of everything for you.
STAGE TWO: TENDERING
You've got your plans and planning approval, now it's time to find your trusted construction professionals.
We'll guide you through the various steps and complete parts of the process on your behalf:

SETTING UP THIRD-PARTY SERVICES
Third-Party Services are compulsory to every build and must be addressed well before you start building. We set up everything that you will need to have in place ahead of your build. This includes Thames Water build over agreements, Health & Safety CDM, structural calculations, building control services and party wall matters. We know what services you need from day one and can advise on all.

SUPPLYING A BUILDER'S QUESTIONNAIRE
Whilst you are waiting for planning consent we recommend you find your building contractors. If you are a domestic client we can provide a builder's questionnaire for contractors to fill in. If followed, this document will ensure your building meets expectations and safeguards your investment. The questionnaire ensures good communication so both parties know what to expect from each other from the outset. It contains valuable questions that need to be answered by your potential Building Contractor and includes templates of work schedules, payment plans. This is in addition to a tender and isn't offered by other architectural designers, allowing you to make an informed decision.

SETTING UP THE TENDERING PROCESS
We can advise you on the tendering process, giving you the support you need to ensure you are fully informed before you instruct your building contractor. We can also provide guidance and advice on products such as bi-fold doors, kitchens and bathrooms, so you can be sure you know what you are getting from the start.
STAGE THREE: CONSTRUCTION PHASE AND SITE MONITORING
The build begins, and your project starts coming to life. Unlike many other architectural designers we continue working with you through this part of the process to give you added confidence.

SITE VISITS
Big building projects can be daunting for anyone. We understand the construction industry and will conduct site visits during the build, checking that your project is running to schedule and your contractors are sticking to your plans. This helps ensure the quality of your build.

BEING YOUR EYES AND EARS
Having major building work carried out on your property is never easy, and you might feel like you're losing track of the many details. We help keep an eye on progress and we will be happy to examine a builder's schedule of works and ask technical questions on your behalf.

SITE MONITORING
During our site visits we will ensure that contractors are working safely and respectfully on your property. This helps to protect your property and possessions. We have 25 years of experience in the construction industry so we will hold your contractors to account.
Ask us anything about architectural design, building projects and planning permission.
We're ready to advise.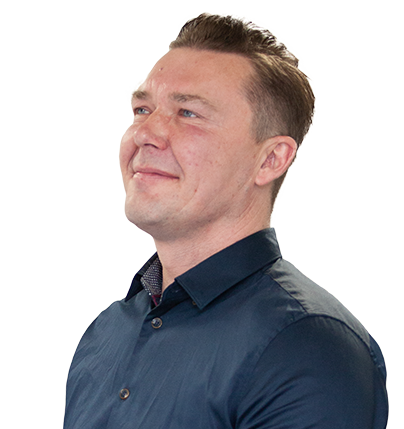 THE TYPES OF PROJECTS WE OFFER
 We work on various architectural design projects, including:
Single-storey extensions
Double-storey extensions
Loft conversions
Garage conversions
Kitchens
Projects for developers
Home interior design
3D visuals
Health and safety CDM co-ordination
Party wall agreements
Builder recommendations
Learn about the home improvement designs we can create for you.
Talk to the team at Wilson Architectural Building Designs. We're here to help and advise you on all aspects of architectural design and all parts of your project. Call 0208 306 5110 (Bexley), 0208 468 1018 (Bromley) or email .