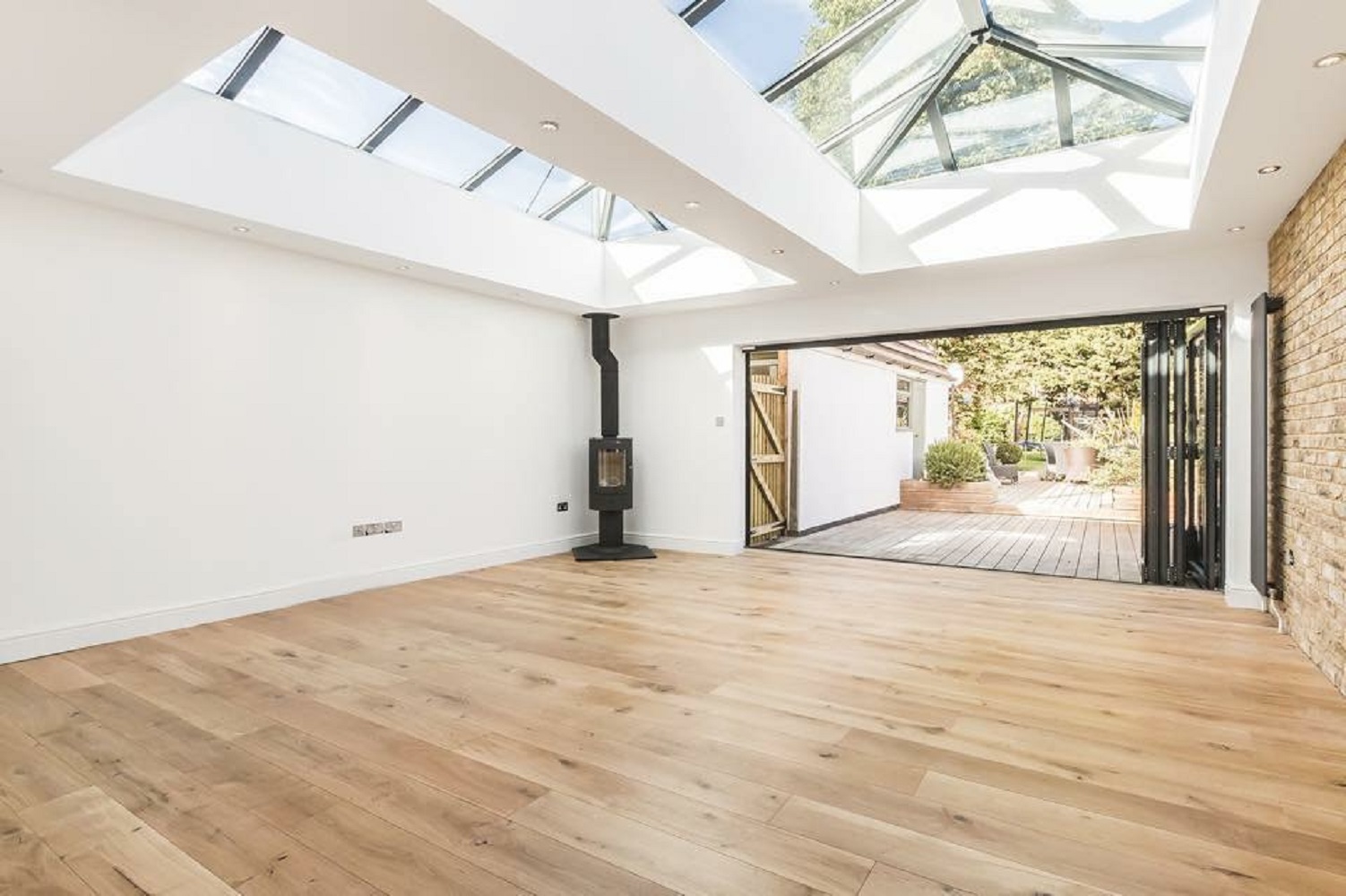 KIDBROOKE PARK ROAD CASE STUDY
Project address:
Kidbrooke Park Road, Greenwich, London, SE3 0DZ
Type of property:
1920's semi-detached house
Description of proposed work:
6-metre single rear extension including internal alterations
Type of planning approval required for this project:
Larger home extension
Client requests and concerns:
Our clients wished to have a single-storey rear extension that was as big as possible. They were concerned about designing internal layouts that would flow, improving their existing property's configuration. They wanted to have more light within the extension and the existing internal rooms on the ground floor.
Services client requested:
Architecture
Building Consultancy
Architecture
Foreseeable problems and concerns during the site survey and design consultation:
No problems or concerns.
How these problems were resolved:
No problems had to be resolved.
Problems with planning approval?
Planning approval was granted on the first application.
Building Consultancy
What third-party services did you set up for the client?
CDM health & safety:
We worked with the client's building contractors to ensure they were responsible for site safety and that all necessary paperwork had been completed.
Building control:
We helped the client find a private building control company, providing a building control officer to attend the site and check it periodically throughout the build. The officer could be reached around the clock, offering a better service for our client. The property was then signed off and issued with a design certificate.
Party wall matters:
No party wall agreements were needed due to the client's good relationship with both neighbours.
Structural calculations:
We arranged the structural calculations for new steel beams and timbers required for the build.
Thames Water build over agreement:
We set up the Thames Water build over agreement well before building work started to prevent delays. Thames Water came back with concerns about connecting new services with the shared drainage system. After speaking with experienced technical persons at Thames Water, we managed to divert the new drains back into the existing foul drainage with no problems and without adding any extra cost for the client.
Construction Site Management
Support given during builder selection:
We helped with builder quotations, weekly work schedules and payment plans.
Problems or delays with the build:
There were a few problems with the excavation trenches – ground conditions were tough, and the building contractor tried to add extra charges. After negotiating with the contractor, we managed to get these charges removed for the client. We visited the site on many occasions to sort out issues and check progress.
Building work completed:
All building works were completed on time and on budget.
Client Review:
"I have always found Terry professional and knowledgeable. He takes time to explain things and ensures that you, the client, have a good understanding of the process. He has a friendly, patient nature, and I'd highly recommend his services."
Julie Johnstone, London
Talk to the team at Wilson Architectural Building Designs. We're here to help and advise you on all aspects of architectural design and all parts of your project.
Call 0208 306 5110 or email .