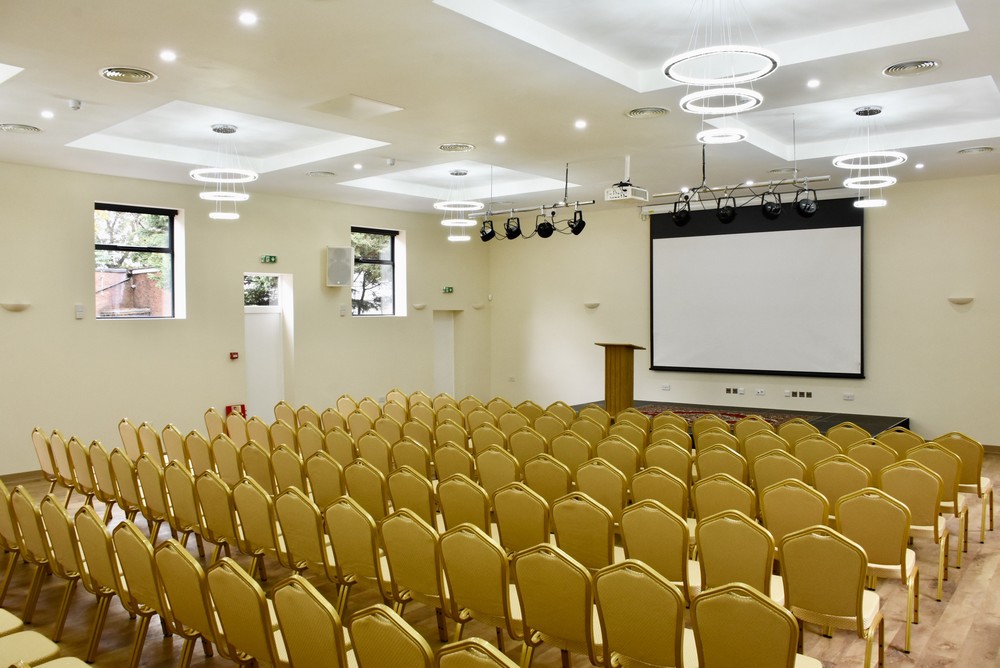 Project address:
MA Centre Bromley
Type of property:
Community Centre
Description of proposed work:
New Windows for Hall and full Internal Refurbishment.
Type of planning approval required for the project:
Full Planning
Clients requests and concerns:
The client wished to upgrade the centre including a large extension.
Services client requested:
Stage one: Architecture
Stage two: Building Consultancy
Architecture
Stage one: Architecture
Foreseeable problems and concerns during the site survey and designs consultation:
No concerns with the refurbishment side but the extension is still ongoing in a positive way.
How these problems were resolved:
N/A
Problems with Planning approval:
No problems with planning. Approved first time.
Building Consultancy
Stage 2 Building Consultancy:
Providing continued advice throughout, including setting up and defining your building project.
Compulsory third-party services set up for the client:
CDM Health & Safety:
We ensure the building contractors take full responsibility of the Health & Safety. Making all injuries and fatalities during the construction, the building contractors' responsibility and not the clients.
Building Control:
We use a private Building Control company on the project due to the good quality service they provide. You have the officers' mobile and office contact numbers and they provide 24 hour, 7 days a week contact. The company supplies an experienced Building Control Officer to attend site at certain points of the building stages to ensure certain elements of the building project have been completed to minimum building regulation standards. Building Control will sign off your building project and issue you with the completion certificate.
Structural Calculation:
We set up Structural Calculations with one of our recommended experienced Structural Engineers. We work with a few selected Structural engineers and put together the right Structural Engineer with the right client's proposals.
Thames Water build over agreement:
We set up Build Over Agreements. This involves sending drawings that show existing and proposed drainage to your local water authority confirming the drainage proposal are to go in relation to the new proposed designs and foundations. Once the designs have been confirmed by the local water authority, we set up the Agreement. Building Control need this information for project sign off.
Party Wall Act / Surveyor
Not needed.
Providing continued advice and support:
Gave support in finding the perfect reliable builder.
Made sure all the right questions were asked before work started so all parties knew what to expect from the outset. This is done by using our unique "Builders Questionnaire" Pre-construction phase plan.
Made sure all those awkward conversations with the builder were answered before the work started.
We put in place fair and transparent work schedules and payment plans, ensuring no large upfront deposits and payments are made for works not completed.
We carried out weekly site visits whilst the work was being carried out to make sure the works and payments stayed on track.
Stayed working with the client right up until their build is fully completed.
Building Works Completed:
Building works completed on time and on budget.
Client Review:
"Extremely professional and friendly service and could not have been more helpful in liaising with trades and with planning advisors"
Talk to the team at Wilson Architectural Building Designs. We're here to help and advise you on all aspects of architectural design and all parts of your project.
Call 0208 306 5110 or email .