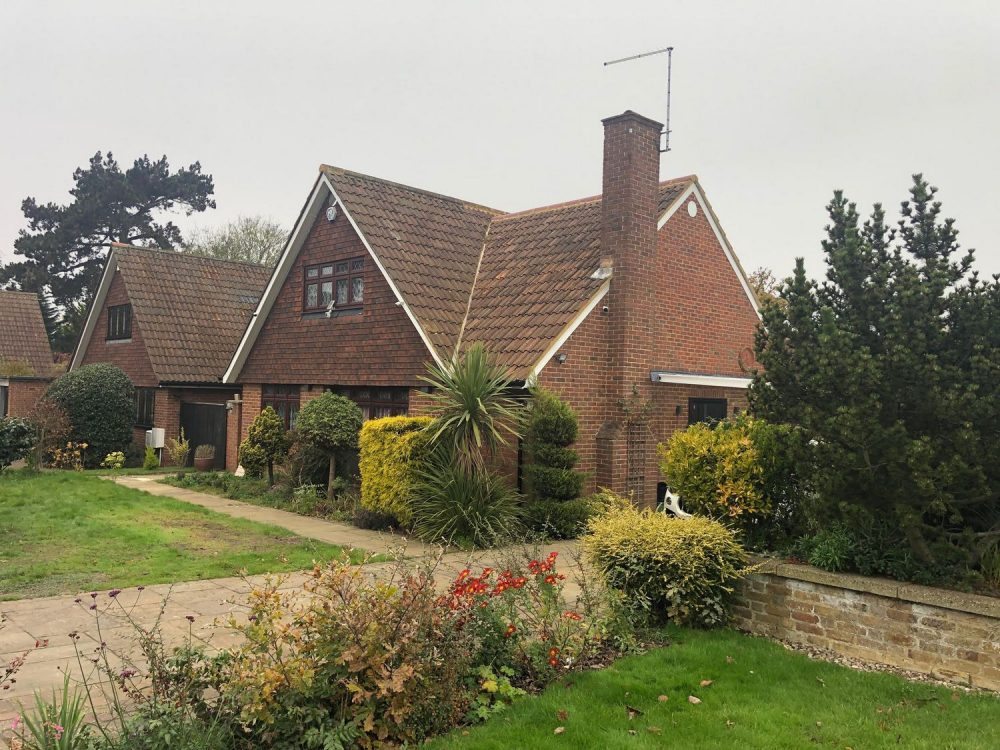 Project address:
Ashfield Lane, Chislehurst
Type of property:
Detached house 2 Bedrooms
Description of proposed work:
Loft conversion, roof alterations & rear extension
Type of planning approval required for the project:
Full Householders Planning Permission.
Clients requests and concerns:
The client wanted a 6 metre single rear extension full width of the existing property to form a new kitchen, dining and snug area. They also wanted internal alterations to make a ground floor internal annex for their parents with an area also to accommodate a large glass staircase. They also required an additional bedroom, a bigger family bedroom and an ensuite. At the end of the garden they wanted a detached garage to form a games room.
Services client requested:
Architecture
Building Consultancy
Architecture
Foreseeable problems and concerns during the site survey and designs consultation:
There were quite a few existing trees in the garden that could possibly cause deeper foundations due to the high water content in the ground.
How these problems were resolved:
The client employed a landscape gardener to dig up and re plant the trees.
Problems with Planning approval.
Yes. The planner had a problem with the size of the proposed side loft dormer. We agreed that we would reduce the size of the dormer but after we gained planning approval we re-submitted and put the original dormer size back in and added an additional roof dormer and then it was approved.
Sometimes during the planning process you need to negotiate with the planning officers to gain some sort of approval and once approved then they are more likely to approve another application which is bigger. It is coming up with a strategy to get the proposals that you want. Sometimes its better to get approval on something than get a refusal.
Building Consultancy
What Third-party services did you set up For the Client:
CDM Health & Safety:
We worked closely with building contractors, making sure they took responsibly for site safety and completed all paperwork.
Thames Water build over agreement:
We set up the Thames Water build over agreement well before building work started, to help avoid potential delays.
Building Works Completed
Building works completed on time and on budget.
Client Review:
"The drawings were brilliant. The company was very helpful. They helped me a lot with drawings, my planning as well as submitting my planning application. My planning application has been approved. It was nice experience.
Scores:1010101010"
Talk to the team at Wilson Architectural Building Designs. We're here to help and advise you on all aspects of architectural design and all parts of your project.
Call 0208 306 5110 or email .