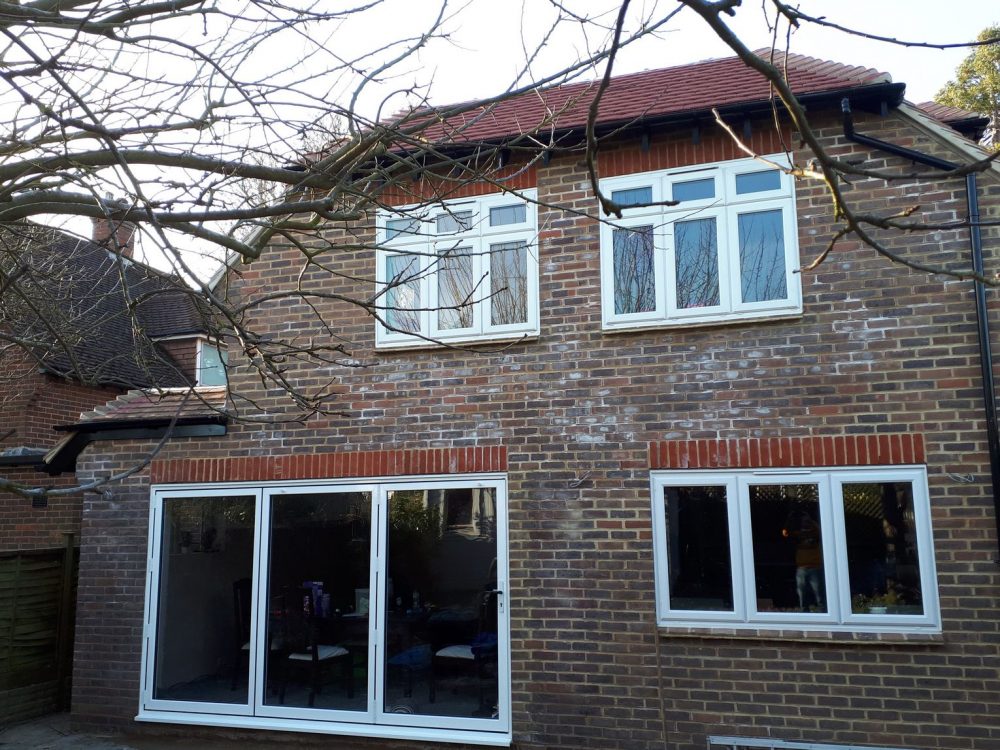 Crofton Avenue CASE STUDY
Project address:
Crofton Avenue, Orpington
Type of property:
1970's Detached house.
Description of proposed work:
2 storey rear extension, roof alterations and full internal refurbishment.
Which type of planning approval does this project need:
Full House Holders Planning Permission.
Client requests and concerns:
My client wanted to make their 2 children's bedrooms bigger. Also to make the kitchen bigger to create a new open plan kitchen, diner and snug area.
Services client requested:
Architecture
Building Consultancy
Architecture
Foreseeable problems and concerns during the site survey and designs consultation:
The designs of the proposed extensions had to be sympathetic to the neighbour's amenities and light.
How these problems were resolved:
The proposed extension was designed with pitched roofs and pitched roof side dormers.
Problems with Planning approval.
None at all.
Building Consultancy
Third-party services did you set up For the Client:
CDM Health & Safety:
The responsibility if the Health & Safety is now the building contractors and not me clients. Making all injuries and fatalities the building contractors' responsibility. This was achieved my emailing the building contractor a form that needs to be filled in discussed and checked.
Building control:
We worked with a private building control company who could be reached 24 hours a day, 7 days a week. An experienced building officer was assigned to the site to check building work as the project progressed, signing it off and issuing a certificate of completion.
Structural calculations:
We set up structural calculation with one of my recommended engineers.
Thames Water build over agreement:
We set up the Thames Water Build Over Agreement. After discussing our proposals with Thames Water, all was agreed.
Building Works Completed
Building works was completed on budget but it went over the timescale due to breakdown in communication between my client and building contractors.
Client Review:
"The drawings were of high standard and Terry has been very precise and honest from the first day. Terry has always been happy to reply to our endless questions and has followed our works until the very end. We had many problems with our builder who wouldn't turn up and demanded advanced payment to a point where we had to make a detailed payment plan. With Terry's help we were able to have the works done within the extended deadline by making sure that what was owed to the builder was more than the value of the work left to do. This made the builder want to come back.
Scores:1010101010"
Talk to the team at Wilson Architectural Building Designs. We're here to help and advise you on all aspects of architectural design and all parts of your project.
Call 0208 306 5110 or email .