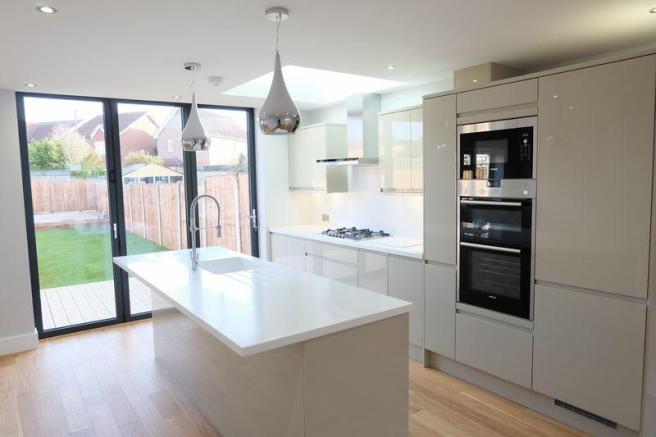 MURCHISON AVENUE CASE STUDY
Project address:
Murchison Avenue, Bexley, Kent, DA5 3LJ
Type of property:
1930's semi-detached house
Description of proposed work:
Two-storey side and single rear extension including internal alterations.
Type of planning approval required for this project:
Full householder planning permission
Client requests and concerns:
My client is a property developer and wanted to maximise the property's potential for resale.
Services client requested:
Architecture
Building Consultancy
Architecture
Foreseeable problems and concerns during the site survey and design consultation:
The existing drains were in a place where they needed to be dug up and checked before building work started. Not getting this done in advance could have affected the whole build and could have reduced my client's potential to extend.
How these problems were resolved:
The drains were investigated and found to be in the wrong position. I designed a new drainage plan and the build could go ahead as planned.
Problems with planning approval?
None.
Building Consultancy
What third-party services were set up for the client?
CDM health & safety:
The responsibility for health and safety was with the building contractors and not my client. This was achieved by emailing the building contractor a form that needed to be filled in, discussed and checked.
Building control:
We used a private building control company on this project which provided us with additional support 24 hours a day, 7 days a week. The company provided an experienced building control officer to attend on site when building works were going on to check certain elements of the building project as it progressed. Building control signed off the project and issued a completion certificate.
Party wall matters:
A party wall agreement was set up straight away between the client and their neighbour. This was done straight after a planning application was submitted to avoid any delays to the project.
Structural calculations:
We arranged for structural calculations to be undertaken by one of my recommended engineers.
Thames Water build over agreement:
We set up the Thames Water build over agreement well before building work started to save on potential delays.
Building work completed:
Building work was completed on time and on budget.
Client review:
"We have found Terry to be highly professional and very balanced in his views and advice. He has been aware of our requirements and is doing his best to ensure we get what we want in the time span discussed. I would definitely use Terry again and would recommend him to others."
Mr R Stone, London
Talk to the team at Wilson Architectural Building Designs. We're here to help and advise you on all aspects of architectural design and all parts of your project.
Call 0208 306 5110 or email .